Multichannel Digital Recorders for Security and Communication
Advanced Technology for Radio and Telecommunications Recording
When telephone and radio communications take on vital importance for your business or for emergency and security situations, then it becomes essential to be able to document them reliably and accurately.
The reconstruction of events based on telephone and radio conversations cannot be reliably clarified by written notes and statements of people who, in the event of a dispute, rarely coincide.
The recording of communications, with date/time association, becomes essential for clarification, verification, analysis and transcriptions.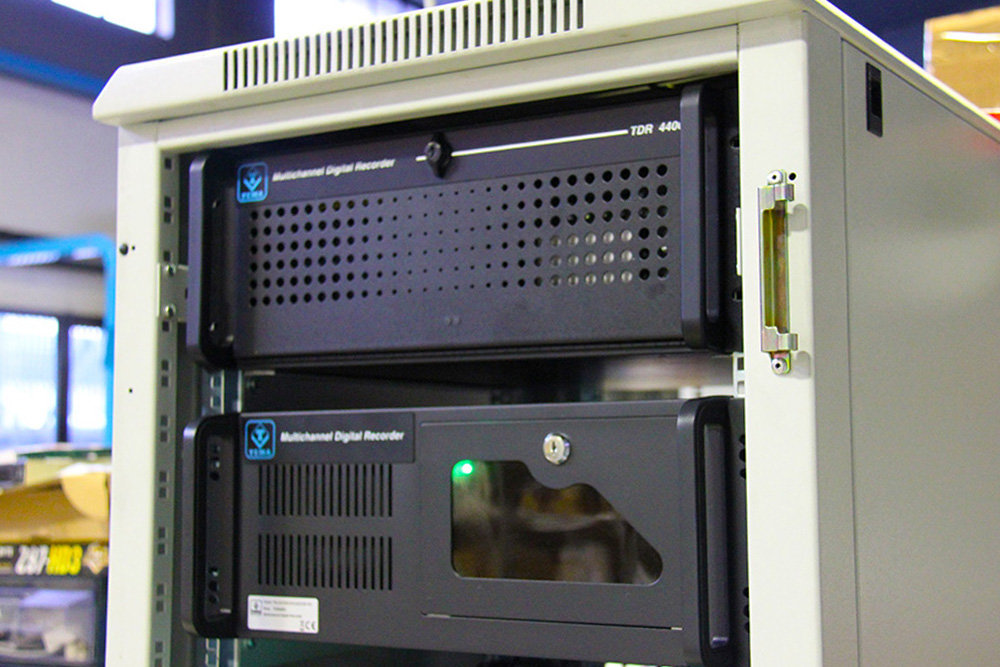 Compact and computerized systems – from 1 to 1000 channels
Operating with VOX / RING / SIGNAL
Over 300.000 hours of communications
Data storage on Hard Disk, CD or DVD, network NAS
LAN network connection – Client software
Built for 24/7/365 operation
Analog Lines, ISDN BRI – PRI, Special Devices, VoIP SIP Channels, Radio Channels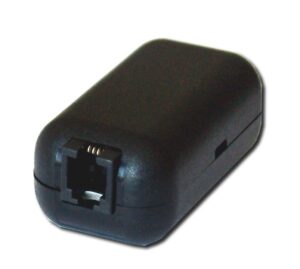 AA-01
Passive adapter for connecting a telephone set to a recorder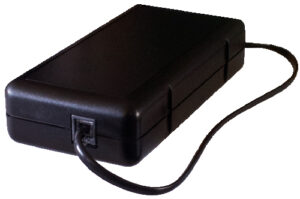 AA-02
Active mixer-adapter for connection of devices to be monitored by recorders
Compact Multichannel Recorder
TDR 40
TDR40 is the new TEMA integrated digital system for recording and indexing audio-radio-telephone calls on analog lines, ISDN BRI or mixed configurations, and is particularly suitable for all applications that require extremely reduced dimensions and consumption, ease of use, immediate listening to the latest communications, reliability, access security and low cost.
TDR40 stands out for its ease of use, thanks to the op-eration via keyboard and the display accessible on the front panel, while the cutting-edge DSP (Digital Signal Processing) technology makes the system efficient and flexible for future needs.
The recorder can also be managed remotely via PC with the TDR-40ARC software ("server" software that locally stores and updates the recordings of up to 8 TDR40 recorders) and TDR-40WS (which allows ad-vanced functions such as use of filters in the search for archived communications, the replay and addition of markers and transcripts to the conversations of in-terest and the management of multi-user access to the archive).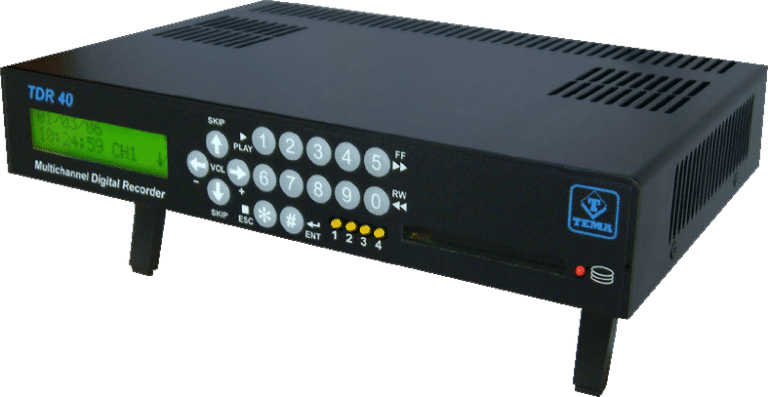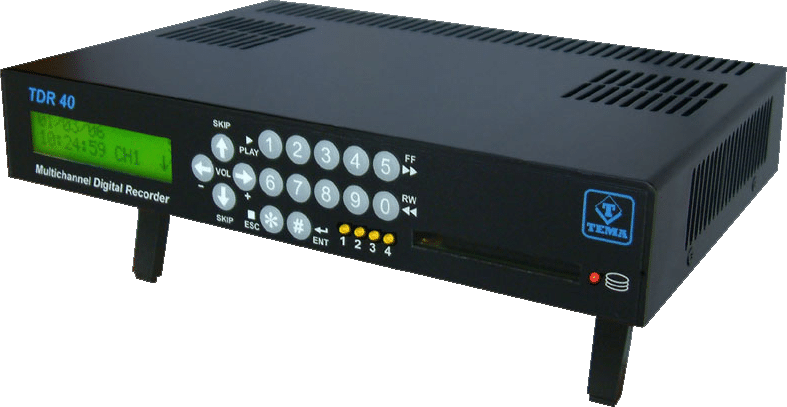 Tower/Rack Multichannel Recorder
TDR 4000 / 4400

TDR4000 (Compact Tower Computer) is an integrated digital system for recording and indexing audio-radio-telephone calls and particularly suitable for all applications that require from 4 to 32 channels, both analogue and digital ISDN or in mixed configuration with VoIP SIP, H323, MGCP, NSIP channels, HFA.
TDR4400 (Rack 19″ 4U) allows you to record on all connected lines simultaneously with an autonomy of over 300,000 hours before the old communications are canceled.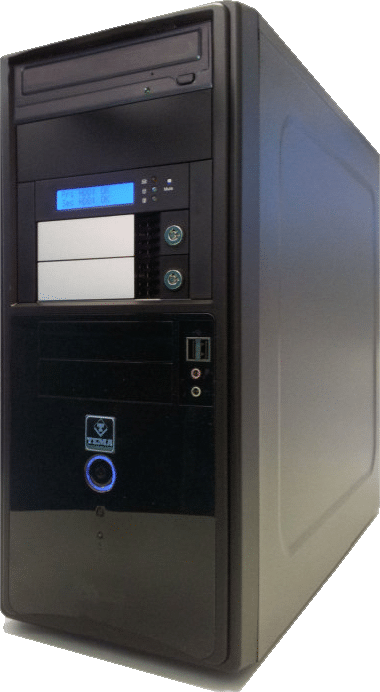 Thanks to TDR Personal there will no longer be the risk of forgetting agreements made or making mistakes of interpretation in the communications. TDR-P records all calls made and received, or records only the desired ones on command. Thanks to TDR Personal, you will not longer have communication misunderstandings.
TDR-P records automatically all incoming/outgoing calls or just those you wish to manually record. The hardware interface connects to the handset of the telephone device in use, of any type (analog, digital, Special, VoIP) and via USB to the PC where the recording software is installed. Alternatively, TDR-P can also be connected in parallel to an analog telephone line or to a Pbx extension.
The hardware device does NOT require a power supply as it is powered directly from the computer's USB port. A built-in microphone also allows you to record handsfree calls, conference calls or simply take voice notes. The recording software is Plug & Play installing, easy to use and powerful in performance.