Secure Solutions for Communications and Access Control
The AA-500 Smart Surface Doorphones series can manage an external access in a two way hands free communication through a PBX internal analog extension or over LAN with a SIP VoIP IP-PBX for Audio-Video Telephony IP services.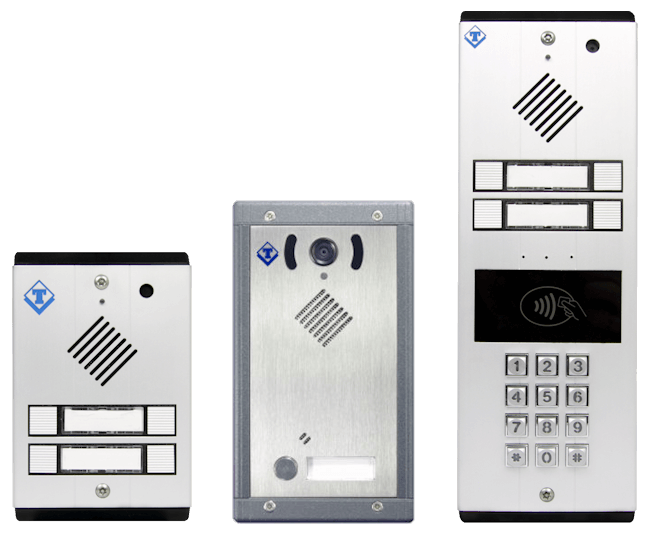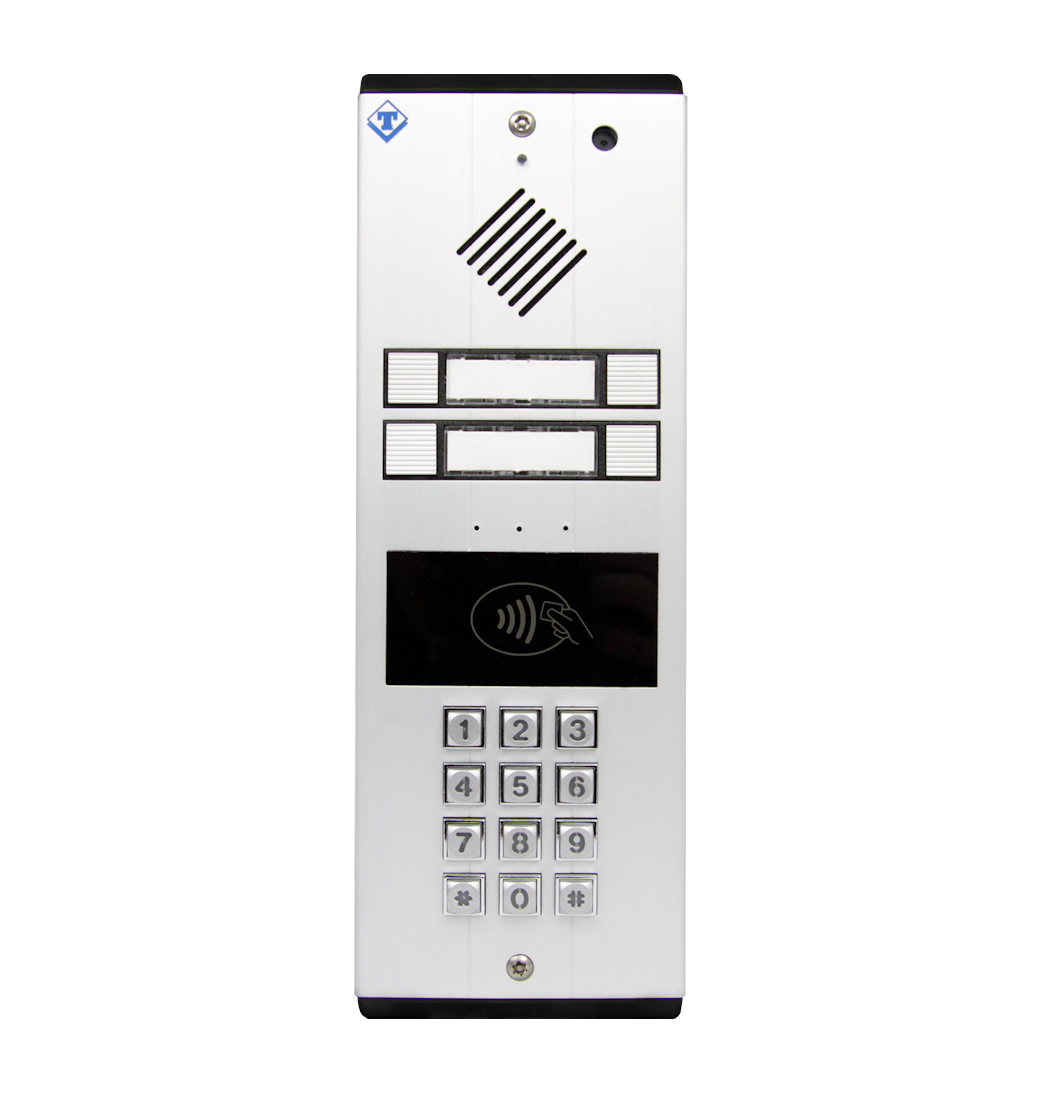 IP VoIP SIP Doorphone with keypad and RFID
Aluminum Wall and Flush Mounting Doorphone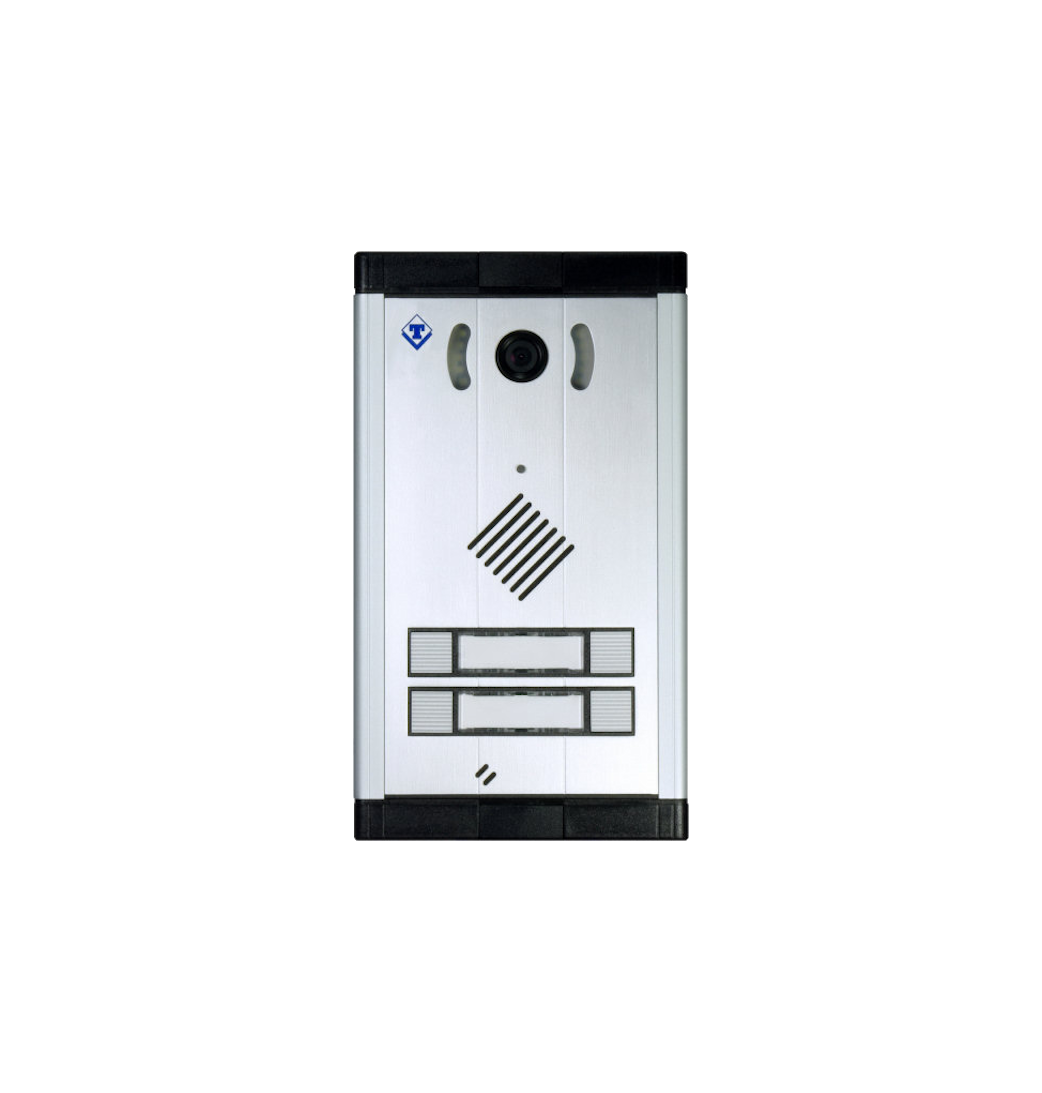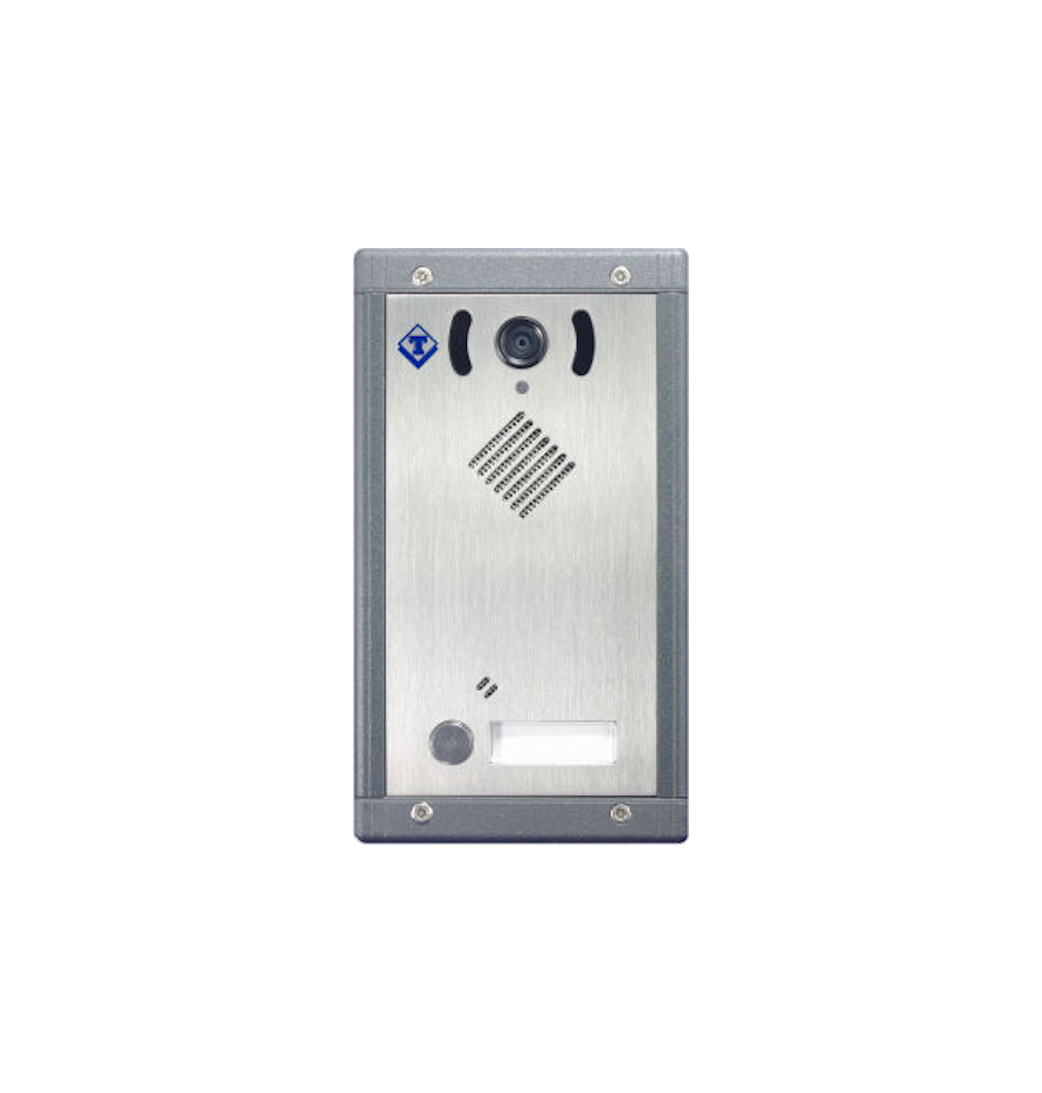 Stainless Steel Vandal Proof Doorphone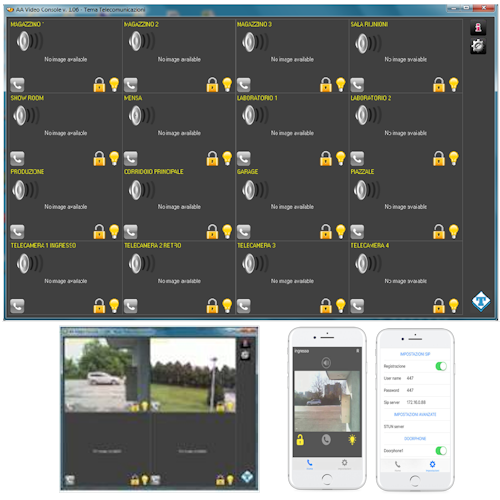 TEMA AA-VideoConsole is a software that comes along for free with the AA-500 Doorphones series and can be installed on a PC with Windows XP® 7® operating system or later. 
The software allows to see the area framed by the built-in camera of AA-540C/542C/545C/546C/550C/560C, to operate the device relays from the program window and then lets to talk with the visitor if the PC where it is installed has a sound card with speakers and microphone. It is possible to view up to 16 Doorphones at the same time and also to control up to 16 gates with a single computer. 
When someone calls from the Doorphone, the "AA Video Console" software opens itself in "pop-up" mode although it has been reduced to a hidden icon.