The IP-SIP AD639SR loudspeaker, in IP56 enclosure, is part of a series of TEMA loudspeakers to be connected in a standard LAN network and is particularly suitable as a SIP repeater for incoming overtime telephone calls. The system has a considerable adjustable sound power and is activated when an incoming call arrives and emits tones or audio files prerecorded in its memory, easily replaceable, according to the need, via web browser. With the system are supplied several sound files of ringtones and alerts that can be loaded remotely.
Operation as a SIP repeater
Once connected AD639SR in the LAN and registered in the IPPBX in a group of numbers for the repetition of incoming or night calls, the device will make a loud sound (a message or any compatible audio file) contained in its memory and at the same time, activate a LED or a FLASH warning light, if provided.
A second relay, which can also be activated by the presence of a SIP call, can be used for other external drives, for example, activating another sound reproducer in different rooms or areas. The cycle will stop when the call is terminated or an operator responds, except to resume for a new incoming call.
Numerous sound files supplied
The supply includes a large variety of sounds and ringtones ready in the format compatible with AD639R and with different characteristics according to the needs, ranging from the classic "Ring" of the traditional phone, to siren-like sounds up to sounds similar to modern warning ringtones.
Replacing the ringtone sound file is extremely simple and fast thanks to the AD639R embedded Web server.
The user can also record a sound he likes, in the audio format compatible with AD639SR (8KHz-16bit-mono) and transfer it to the memory with any web browser (MS Explorer, Edge, Chrome, Firefox, etc.)
Alarm signaling with telephone alert
AD639R can also be activated by an external signal being equipped with a special input to which an alarm contact, a sensor or a push button can be connected. In this case a message or a (different) sound will be issued after which AD639R can call a number in P2P (Peer to Peer) and inform an operator with a prerecorded message of the event occurred.
The AD639SR can simultaneously be used as an announcer to receive audio from a microphone on the network or from a SIP telephone equipped with the Multicast function, which will be played on the speaker. The system is compatible with the ADAM Tema software for launching announcements and/or files in Multicast channels.
| | |
| --- | --- |
| LAN, protocols | TCP/IP Network 10/100BaseTx, SIP 2.0 |
| Protection degree/impact resistance | IP56/IK08 |
| Power supply | PoE, Injector PoE or ext. power supply |
| PoE | 802.3af class 0 12,95W |
| External power supply (Opt.) | 230Vac/12-24Vdc-1-2A |
| Security | access through password, Activity log |
| Inputs from external alarm commands | 1 |
| Contact rating of the 2 internal relays | max 30Vdc – 1,5A |
| Container | Halogen free Technopolymer EN60754-2 |
| Operating temperature | from -25° to +60°C |
| Storage temperature | from -25° to +65°C |
| Umidity | up to 100% |
| Dimensions | 119x159x70mm |
| Weight | 1,8 Kg |
Audio amplifier

40W (Ext.P.Supply) "D"

 Class (10W PoE)

Bandwidth

350 – 6.000Hz

Sound pressure(SPL)

100 dB (1KHz/1 meter)

Messages/Tones
1 prerecorded into the internal SD
Visual signals

active call LED

Optional signal lights
Xenon Flash, Multicolor LEDs
Programming
web interface with login
Technology

IMX25 400MHz CPU

Memory
256MB Ram, Micro-SD Flash 2GB

Connection

SIP Server (IPPBX) or P2P (Peer To Peer)

Installation
wall mount, adjustable with access. (Option)
Origin
entirely developed and manufactured in Italy
Warranty

2 years, possibility of extension (option)

Campatibility

CE, ROHS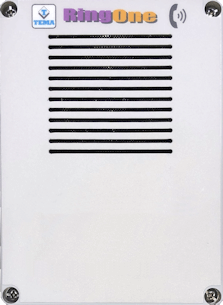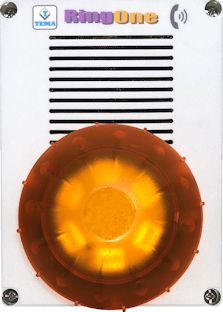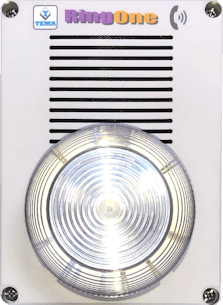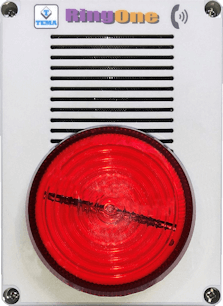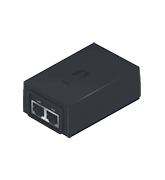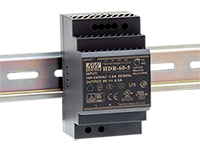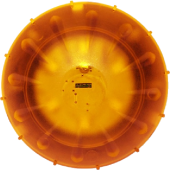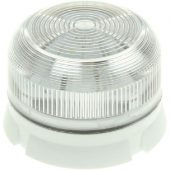 AA-39P4
Injector PoE 230Vac/ 48Vdc-12,95W
AA-39E3
DIN 230Vca/24Vdc-1,5A Power Supply
AD699/RT
Adjustable support in horizontal and vertical, grey color, 5 kg capacity
ADAM
Control and management of your Tema IP Audio security system
APP per Smartphone
iOS, Android, Windows
RT012-M12 ringlongHI-8K-6s

RB014-Campanello-sveglia clock-8K-6s

RT060-tromba_corrida-8K-5s